Thank you for visiting Hudson Dental Care. We hope that your visit to our office was positive, and that all your dental needs were met. Please leave us a review detailing your experience at our practice. As a patient-focused practice, we are very interested in knowing your thoughts and concerns so that we can improve our service to you. To learn more about dental care in Smyrna, Georgia, and to schedule your next appointment with Dr. Vivian Hudson, contact our office at 770-438-1520. We look forward to hearing from you!
Great Service
When I walked in, I noticed a beautiful, peaceful office and a friendly staff, and I only waited 2 minutes to go back into the chair. Dr. Hudson listened to my concerns, and her expertise and knowledge of what I needed, to repair my jaw, mouth, and teeth was astounding. She helped me get my alignment back after a car accident. She also put into perspective for me the order in which the rest of my dental work could be planned. Her and her staff's dedication, efficiency, professionalism, and genuine, family-oriented concern is so appreciated, and these are all the reasons why my loyalty will be with Dr. Hudson. I feel great that I am in good, careful hands!
Jasmine Rich Palovik-
---
Dental Restoration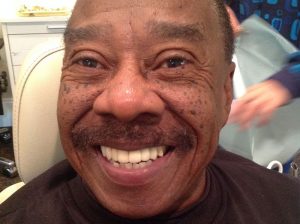 I ignored my teeth for most of my life. As a result, I began having severe trouble. By the time I went to see Dr. Hudson, my teeth were so bad that they were separating from the bone. Through great effort on her part, Dr. Hudson not only corrected my problems, but her restoration work was so good that I get compliments on my teeth every time I smile. Needless to say, Dr. Vivian Hudson will be my dentist until the day I die.
William R. (Buddy) Price-
---
Best Dentist Ever
I visited with Dr. Hudson today and my visit was excellent. More than I expected. she helped me with my plaque and also educated me how to prevent the issue and other issues in the future. I look forward to referring my family and friends. I will also return for next cleaning! Best dentist ever!!
Erica Davis-
---
The Greatest
Dr. Hudson, you are the greatest!
Monica Pudalski-
---
Successful Visit
Thank you so much for all of your help and support. The pictures looked fantastic and I couldn't have smiled bigger. You played such a keynote in making our day a successful one.
Amanda and John-
---
Quick, Easy & Painless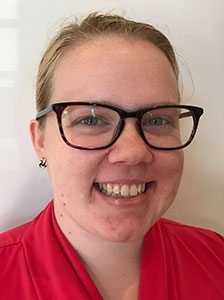 Quick, easy and painless. That's the best way to describe my experiences with Dr. Hudson. One of my co-workers referred me after a frustrating experience at a previous dentist, and I am so grateful for the referral. I've had cleanings, fillings, TMJ treatment, and a gingivectomy all done by Dr. Hudson and all were "quick, easy and painless". You can tell she really cares about her patients and respects their time. My longest wait in the waiting room has never been more than 5 minutes. That being said, she doesn't try to just rush you out the door either, she really takes the time to get you know you before treating you. Dr. Hudson cares about the whole person, not just teeth and gums.
Tess Wilkins MacGoldrick-
---
Dental Education
Thank you SO much for coming to share with us about taking care of our mouths! We had SO much fun with you! Thank you for the toothbrushes, too!
Adventure Center kids & staff-
---
Emergency Visit
Had an emergency for a broken tooth, Didn't have an appointment, but they made time for me and my wife. Excellent care and very friendly.
Scott Thomas-
---
Thank you, Dr. Hudson for taking such good care of my teeth.
Mark Stuckey-
---
My splint helps me so much when I wear it every night. It helps me fall asleep faster, and if I forget to wear it I can hardly open my mouth in the morning. It stops me from grinding my teeth when I sleep too.
47 year old female attorney-
---
My wife and I have been coming to Dr. Hudson for about 5 years. Originally we had some dental problems and we were not getting proper care. Now we feel we're getting really good care. Dr. Hudson saw my wife every day for a straight week until she was in perfect shape.
– Darryl
---
We've known Dr. Hudson now for over a year and have never regretted it. My oldest daughter, myself, and my husband now come here. I recommend everybody I know that needs a dentist to Dr. Hudson. Love the whole staff!
---
I am so glad and impressed by Dr. Vivian Hudson. No pain at all.
---
I broke my right-upper tooth and called the number and was able to get in relatively quick. No issues whatsoever. Fantastic, fantastic service. Love this place! Always very helpful as far as walking through the process. I highly recommend this practice.
47 year old female attorney-
---